Ruth Arlene Mossman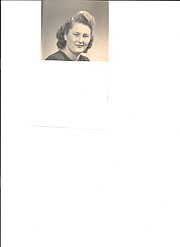 Ruth Mossman, 83 passed away Thursday December 24, 2015 at St. Joseph Medical Center in Kansas City, MO. A graveside service will be held at 10:30 am, Saturday January 9th at the Hubbel Hill Cemetery, Tonganoxie, KS.
Ruth was born November 19, 1932 on a farm Northeast of DuBois, NE. The house was moved from her grandfather's farm. In 1939, they moved close to Pawnee City, NE. In 1945, they then moved into the northwest side of Pawnee City. Ruth worked at the Star Café after she got out of high school. She met her husband, Lyle, while working at the café. Lyle never asked her to marry him; he just asked if she would wear his ring.
They moved to Kansas City, Kansas. She went to work for ADV Service Co. doing clerical work. ADV subsequently merged into Henry Wurst of North Kansas City. Lyle had always wanted a farm, so after he retired, they moved to the farm outside of Tonganoxie.
She was preceded in death by her parents, William and Vlasta Boehmer, her brothers. Willis, Alvin and Leland Boehmer and her sisters, Betty Van Blarcum and Irene Welch.
Survivors include; two nieces, Karen Hoppe, and Patricia Wright, both of Raytown, MO; two nephews, Jewell Welch, Topeka, KS, and Leon Mitchell, Overland Park, KS; and several cousins.