John Raymond Hallenbeck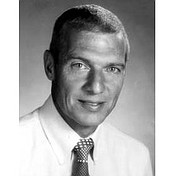 John Raymond Hallenbeck passed away October 5, 2016 in Racine, WI at the age of 68. John was born April 15, 1948 to Earl and Camella Hallenbeck, Linwood, KS. He attended Linwood schools and went on to graduate from Emporia State Teacher's College with a degree in Special Education. He later received his Master's degree in Computer Science. John taught school for 34 years in Racine, WI, before retiring in 2001. He authored two text books, "Science Shorts," and received a state of Wisconsin ARC award for his work in the field.
John married Julia Camper July 30, 1982. She and their beloved dogs survive, along with his siblings David, Julie, Marcia and Jennifer. He was preceded in death by his parents. At John's request there will be no services.
Remembrances may be made to the Alzheimer's Association, 225 N. Michigan Ave., Chicago, IL 60601.