How are rising gasoline prices affecting your summer travel plans?
July 10, 2007
Angie Bohndorf ( in ) says...

"It really hasn't affected us. We just deal with it. We haven't canceled any vacation because of it."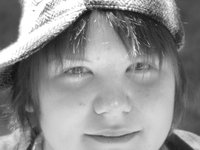 Jessica Kahler ( in ) says...

"All my money goes into my gas tank. It costs $40 every week and a half."
Jeff Petersen ( in ) says...

"I ride my motorcycle more every chance I get. I eliminate other things in order to pay for gas."