What would be your new year's resolution for the city of Shawnee?
January 1, 2008
Troy Acton ( in ) says...

"Everything's great. I hope everything continues in the same manner."
Ed Fleming ( in ) says...

"Lower taxes."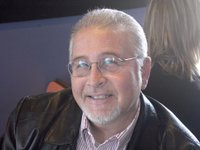 Mike Sullivan ( in ) says...

"Do more to develop businesses to come to the city, like the whole Johnson Drive corridor businesswise it seems to not be doing really well."