What are your thoughts on the current health care debate?
August 18, 2009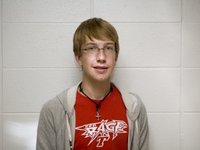 Austin Baragary ( in Tonganoxie) says...

"I believe it's good for our country to have a dialogue over this, because it is so important that we get this right the first time, even if some are conducting themselves in a negative way."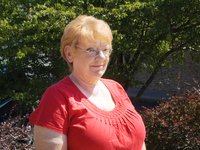 Gloria Brimhall ( in Tonganoxie) says...

"I don't know if it will work, I don't know if it is the answer, but I think it is worth a try (referring to President Obama's proposed health care plan)."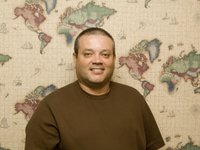 Robin Jones ( in Tonganoxie) says...

I don't pretend to have answers to the health care debate. However, I do have strong feelings about a certain part of it. The government has no business running it. In my opinion, it's just another of my freedoms the Obama administration and congress is trying to take away. People whose voices have been ignored by their senators and representatives for years and are now making those voices heard at public forums are being called 'angry mobs,' 'un-American,' and other names I can't mention in print. A recent headline in the Lawrence Journal-World mentioned that these people, who are peacefully protesting what they perceive as their nation being ripped away from them, are "anti-reform." I don't know a single person who does not think the health delivery system is broken and needs to be fixed. No one is anti-reform, but there are genuine differences in opinion of how that reform should be accomplished. The administration's position is that anyone who disagrees with their ideas on how to accomplish it is anti-American or racist. I could not disagree more vehemently.