What do you like about the fall season?
September 30, 2009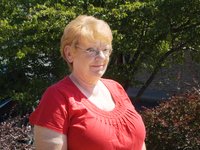 Gloria Brimhall ( in Tonganoxie) says...

Like most people I love the change of color. These are my favorite colors, the oranges, the reds, the yellows, the browns even. I like those colors. I like that it usually means harvest with the fruits and vegetables and all that comes with it. And besides, I love Halloween. For my extended age, I even dress up. And I like how it gets so cool at night. I guess that's about my favorite thing.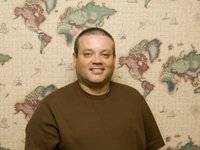 Robin Jones ( in Tonganoxie) says...

"Absolutely everything. I love the cool, crisp temperatures. I love football games. I love the harvest time. But my favorite thing about fall is the way God paints the landscape of trees, crops and deep blue skies. It's my favorite time of year."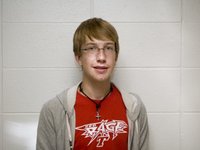 Austin Baragary ( in Tonganoxie) says...

"My favorite part of the fall is my birthday, which is Oct. 16. I'm also a big fan of apple cider."
Art Hancock ( in Tonganoxie) says...

"I like football, apple cider and I like the changes in the weather, the sports season, landscapes. That's what makes living in Kansas good. There's always something changing. I like a variety."