Have the higher gas prices affected the amount of driving you do?
April 26, 2011
Debbie Holloway ( in Tonganoxie) says...

"The rising gas prices have definitely affected how much I drive, mostly outside of Tonganoxie. I try to consolidate my trips to Lawrence and Kansas City when I do need to go to those places. As the old saying goes, I try to kill two birds with one stone, as I'm sure others do as well. I am a more gas-conscious driver than I was a year ago."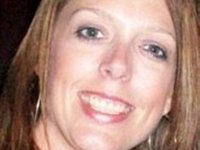 Rhonda Oeveracker ( in Tonganoxie) says...

"I have a 64-mile commute each day. I'm an intake coordinator for a home and community based business in Overland Park and that requires a lot of driving as well. I have been more aware when scheduling my work appointments so I can see multiple clients in one trip, and my boss is encouraging us to work remotely when possible.