Do you think the federal government should raise the debt ceiling?
July 13, 2011
Debbie Holloway ( in Tonganoxie) says...

In the past, raising the debt ceiling has been a chance for the political party not in power to complain about the debt ceiling before the other party proceeds anyway. We have had 30 years to form this deficit of trillions of dollars and one administration alone will not get rid of it. This debt is a long-term problem spanding from generation to generation. We inherited it and will give it to our grandchildren. We are paying for Vietnam and other major world crisies and our grandchildren will pay for Middle Eastern and other world political issues. Do I think the federal government should raise its debt ceiling? Like I stated earlier, both political parties are playing chicken and right now they need to come together for the good of the American people and my hope is that they do this soon.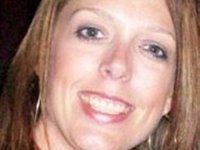 Rhonda Overacker ( in Tonganoxie) says...

I don't think it's a good idea at all. As it is with our personal finances, if we have too much debt, we need to spend less on waste or excess, and then pay down the debt. Then, if that isn't enough, we get another job to earn more money. The wrong answer is to ask the bank for another loan, i.e. the government to raise the debt ceiling. We need to cut spending first and foremost.