What's the best costume you've ever worn for Halloween?
October 24, 2012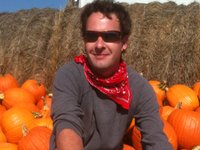 Davo Howe ( in Tonganoxie) says...

Unfortunately I spend so much time getting ready for the Spooktacular and helping my friends pick costumes that I rarely ever find a costume myself. But if I had to pick a favorite one, it would have to be the Scarecrow from "The Wizard of Oz." It's the best movie ever, by the way.