What's been your favorite vacation destination?
July 8, 2013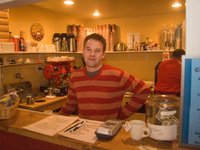 Davo Howe ( in Tonganoxie) says...

"As an adult my favorite vacation would have to be the Rockies. Colorado has always had a close place in my heart. But as a child I always went to the northern states and I'd have to say that they had the best family oriented activities, such as the Great Lakes and many a fun time on the Mississippi. If it involved water, we were there."