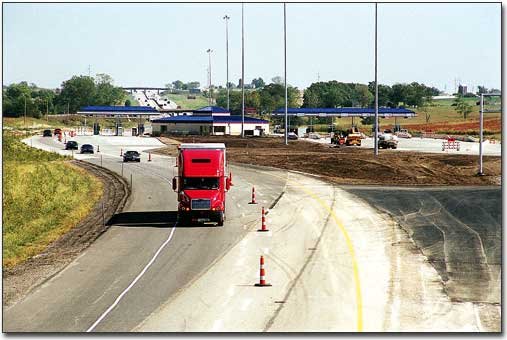 Traffic along Interstate 70 is expected to move more steadily
between Lawrence and Kansas City with the opening of the new
eastern toll plaza, located at milepost 217, southeast of
Tonganoxie. Kansas Turnpike Authority officials expect the new toll
plaza to open this afternoon. At about the same time, the toll
booths at Bonner Springs and at the former easternmost location
will close. The employees who had worked at those locations will
transfer to the new plaza.