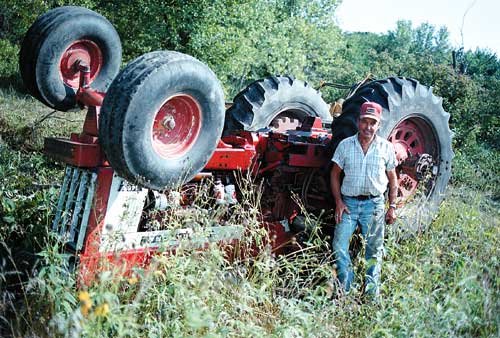 Bill Theno, center, was backing a tractor and running mower down
this incline last Tuesday when he lost control of the tractor.
Theno jumped off and managed to escape the path of the machinery.
The accident occurred about six miles northwest of Tonganoxie. With
Theno is a nearby landowner and Theno's son, Scott Theno.