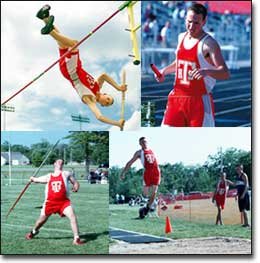 Seniors, from left, Sheldon Trieb, Jacob Hoffhines, Joey Holek and
Tony Miller are among the 11 that the boys track team will have to
replace next year. The Chieftains lost point-winners from nearly
every event, but THS Coach Phil Williams said that he was confident
his team would work hard in the off-season to replace departed
teammates. Other graduating boys are Kent Clubine, Ryan Hatfield,
Aaron Knipp, Rodney Lobb, Matt Needham, Roger Robinson and Jacob
Sledd. Aubrey Mikijanis was the only senior on the girls team.