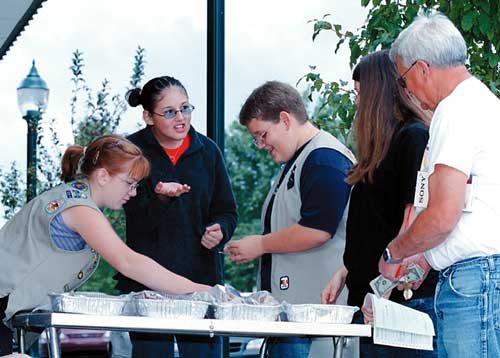 Saturday morning found members of Girl Scout Troop 506 selling
baked goods on Fourth Street. From left, as they appear to be
trying to convince Jim Grinter to buy just one more pie, are
Elizabeth Higbee, Tori Tungett, Paige Robinson and Sonya Frevele.
The troop members are raising money for a trip to Washington, D.C.
More about their projects is included in a story on page 2A.