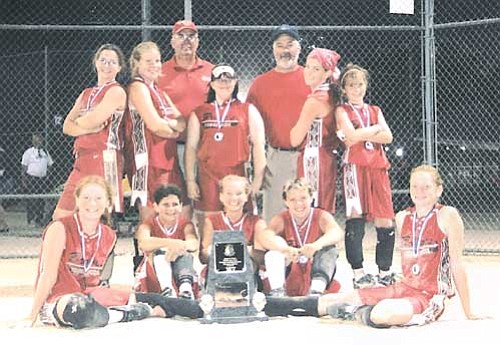 The Tonganoxie Braves celebrate a tournament title last month in
Johnson County. On Monday, the team will compete in a national
tournament in Oklahoma City. Pictured front row from left are
Hannah Herrstrom, Sarah Flaherty, Ashlee Lohman, Sammi Rush and
Tracie Hileman; middle row, Melissa Pratt, Amie Riddle, Amanda
Albert, Holly Luke and Chrissie Jeannin; back row, coaches Pat
Albert and Craig Lohman.