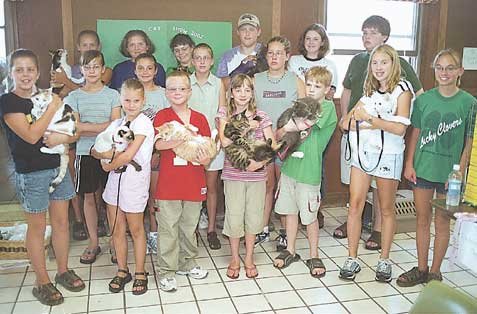 Cats hissed and growled as some of the 4-H'ers who participated in
Saturday's pet show posed for a quick photo. Back row, from left,
are: Nicole Allen, Erin Sours, Jennifer McCue, Alan Bauerly, Mary
Grasela and Jeffrey Gibbens. Middle row, Beth Edmonds, Mary Kate
Theis, Natalie Loreti and Rita Edmonds. Front row, Jennifer
Ciszewski, Hannah Gee, Ben Forshee, Marilyn Megee, Tracy Bowersox,
Amanda Douglas and Lauren Ellis.