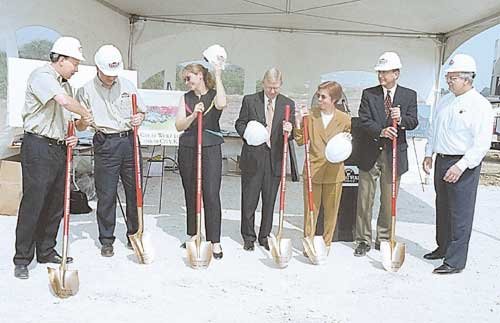 Eric Lund, left, senior vice president of sales and marketing for
the Great Lakes Companies, shakes hands with Russell Archuleta, who
will be general manger of the Kansas City, Kan., Great Wolf Lodge.
Also pictured, from left are: Cindy Cash, Kansas City, Kan. Area
Chamber of Commerce; Kansas Lt. Gov. Gary Sherrer; Carol
Marinovich, mayor of the Unified Government of Wyandotte County and
Kansas City, Kan.; Bill Crandall, Zimmer Management Co., and George
Powell, Board of Public Utilities.