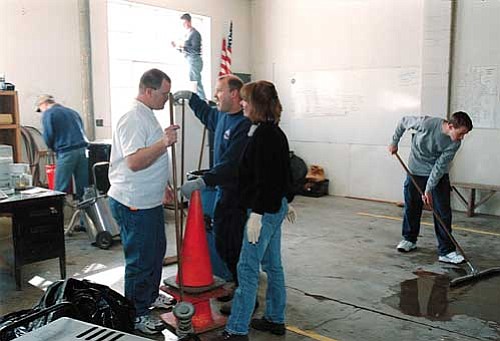 Sherman Township firefighters spent Saturday afternoon cleaning the
fire station to ready it for runners who may be stopping by for
refreshments Sunday during the Brew to Brew Run. Pictured are T.C.
Theno, far left, Mike Gast, fire chief Dan Tallman, Kim Miller and
Nicholas Box, 15, who was helping his father, Dale Box. Washing
windows is Nikki Briggs.