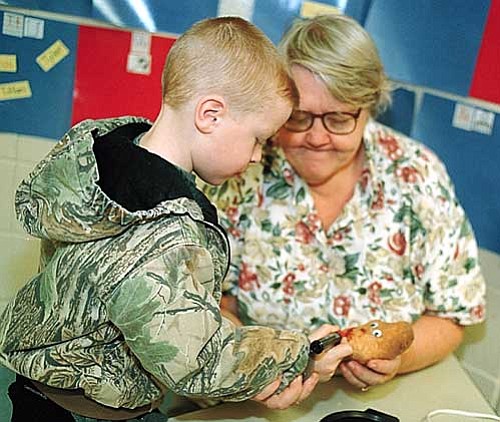 Dustin Torneden, a kindergarten student in Debbie Wedel's class at
Tonganoxie Elementary School, paints a smile on his "Mr. Potato"
with assistance from school volunteer Helen Reed. Tonganoxie High
School student Colby Carter also helped the students make their
potatoes, which are made by filling nylon stockings with wood chips
and placing grass seed in the tops. The students will set their
"potatoes" in water and wait for the grass to grow.