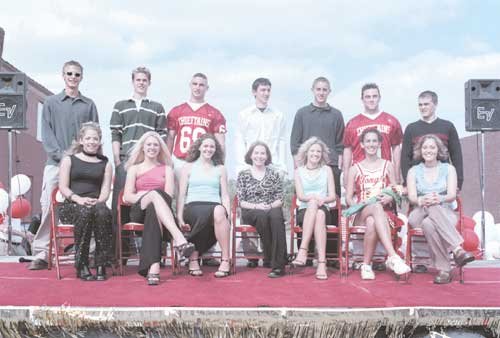 Homecoming royalty sat for an official photo at the pep rally.
Pictured front row, from left, are Ariel Dowdle, Candi Barnes,
Jennifer Reischman, Megan Needham, Amber Carpenter, Beth Knetter
and Janelle McCoy. Back row, Tony Aligo, Taylor Sneed, Andrew
Miller, Jon Gripka, Jacob Walker, Troy Morando and Jeremy Willis.
At Tonganoxie's football game Friday night, Troy Morando was
crowned homecoming king, and Janelle McCoy was crowned homecoming
queen.