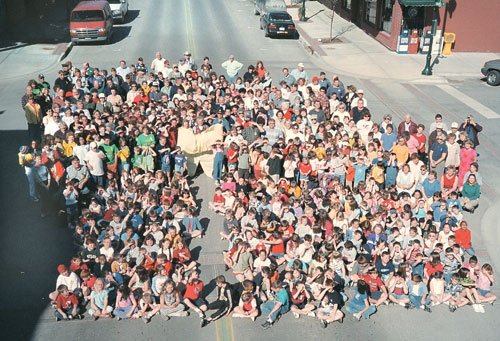 About 500 people gathered around a giant yellow ribbon Tuesday
morning in the middle of Fourth Street to show support for U.S.
military troops. Lisa Scheller, news editor of The Mirror,
conceived of the idea to have area residents get together to
illustrate their appreciation for the men and women who serve in
the military.?