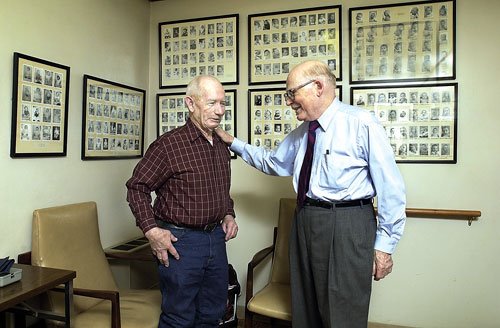 Walter Denholm, 76, left, says he's been "doctoring" with Phil
Stevens "since right after he came to Tongie," and considers Dr.
Phil a good friend as well as a physician. "You bet," said Denholm,
"and if he doesn't know he'll send you to of docs won't do that."
The photos on the wall are of babies Dr. Stevens delivered during
his first eight years of practice.