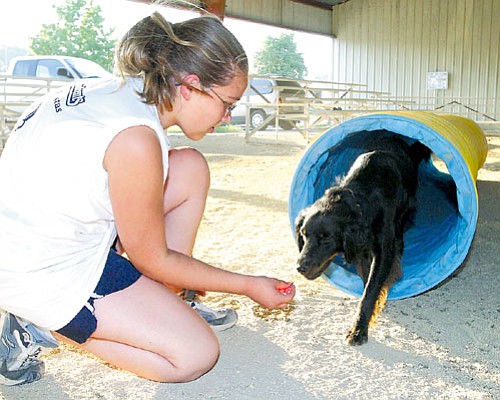 Rita Edmonds offers a treat to her dog, Jez, which has just made
her way out of a tunnel. This tunnel, which has solid sides, is one
of three tunnels the youths use. An open tunnel is made from hula
hoops and another tunnel includes a cloth tube dogs run through.