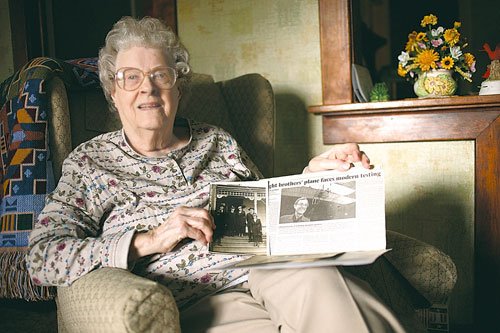 Louise Gilbert, who lives in McLouth, holds a photograph taken from
the 1919 McLouth wedding of Ellwyn Wright and clippings about
Ellwyn's famous uncles, the Wright Brothers. During part of her
childhood, Ellwyn, who was born in 1896, attended Tonganoxie
schools. Gilbert, a cousin of Ellwyn's husband, Harold Steeper, was
a ring bearer in the wedding.