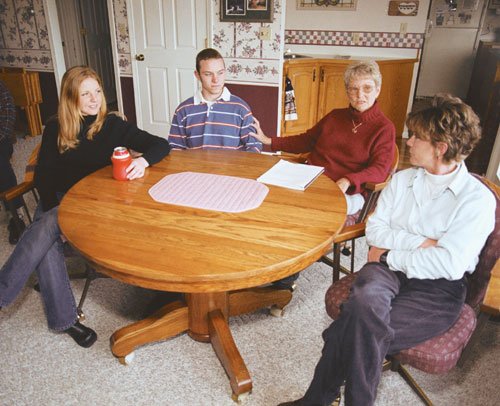 Mary Ann Allen, second from right, visits with three relatives who
have offered to donate a kidney to her. Pictured from left are her
grandchildren, Jeni Ellis and Kirt Allen. At the far right is Mary
Ann Allen's daughter, Teri Ellis. Unfortunately, tests showed that
Allen would reject kidneys from all three.