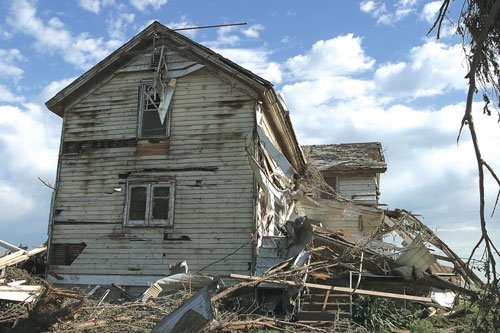 This century-old home at the corner of 198th Street and Woodend
Road received heavy damage from Sunday afternoon's tornado. The
home's occupants, the family of Helen and Duane Newton, took
shelter in the basement. The Newtons had only resided in the home
for a week at the time of the tornado.