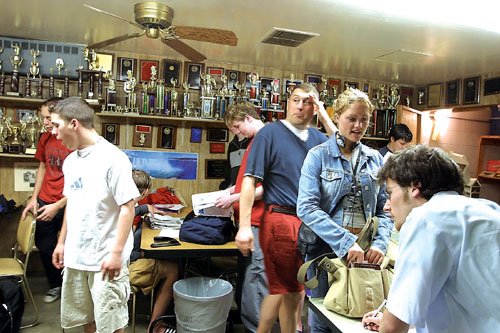 The ever-crowded debate and forensics classroom at Tonganoxie High
School hasn't dampened the teams' success. Pictured amid a flurry
of activity are teacher Steve Harrell, center right, and students.
In the background are some of the numerous THS trophies from debate
and forensics meets. Because the room has no windows, it is often
referred to as "the cave."