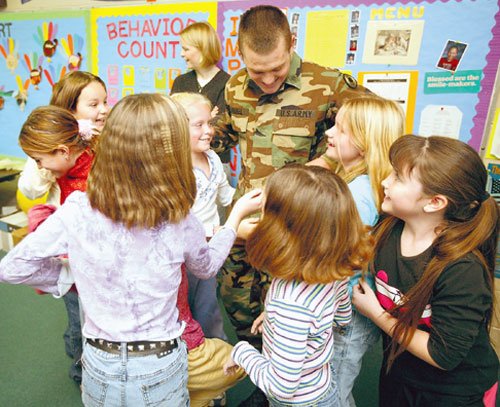 Exuberant students in Pam Fields' third-grade class rushed to greet
Jeremy Goebel Monday morning when he visited Tonganoxie Elementary
School. Students pictured clockwise from far left are, Emily
Minear, Sarah Smith, Chantel Sample, Sierra Baber, Madison
Cunningham, Kylee Wilson and Leah Cugno. Pictured in the background
is Goebel's wife, Lisa. Goebel is the school's physical education
teacher who was called into active duty earlier this year. He is
expected to return to Tonganoxie and resume his teaching position
in late January.