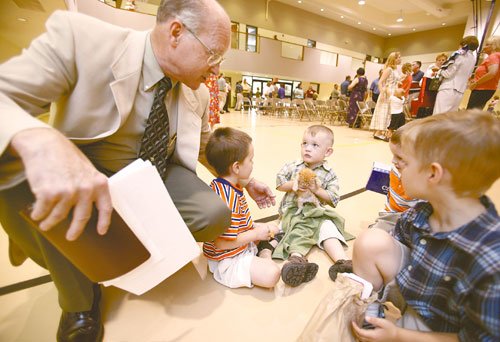 Tonganoxie Christian Church pastor Ben Saathoff visited with young
Sunday school students Sunday morning. Koda Peterman, center,
clutches a yellow kitten in his hands as other children wait their
turn to hold the kitten. Pictured from left are Riley Robinette,
Gage Smith and Kody Nehl. Saathoff, pastor of the church since
1975, will move to a half-time ministerial position at the church
this month.