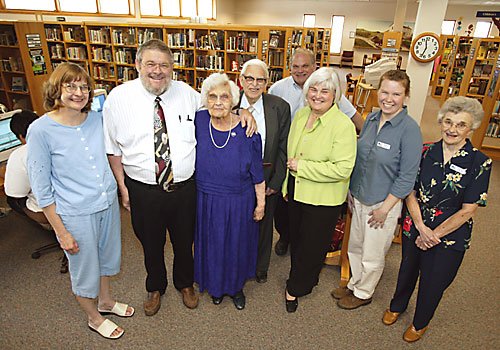 The Tonganoxie City Library was dedicated to Winnie Turner
Saturday. Turner served as librarian from February 1969 to May 1995
and was instrumental in the planning of the current library. From
left are family members and library representatives: Sandy Turner,
Jim Morey, Winnie Turner, Robert Turner, Bobby Turner, Karen Pence,
Sharon Moreland and Betty Nelson.