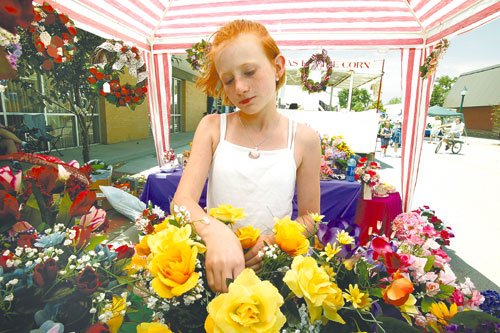 Hillary Chauvin arranges a bouquet of yellow roses in her
grandmother's floral booth during Saturday's Tonganoxie Days
festivities. Booths lined three blocks of Fourth Street, and
activities also were going on at the VFW Memorial Park, the
Leavenworth County Fairgrounds, Tonganoxie Elementary School, the
Tonganoxie City Library and the Amanna elan bed and breakfast.
Hillary and her mother watched the booth for Hillary's grandmother.