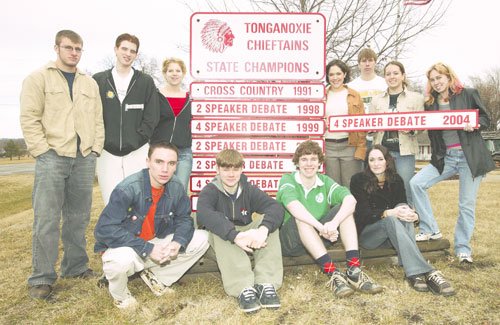 Tonganoxie debaters have new signs, but no place to put them.
Students pictured back row from left are Jeff Gravatt, Jason Smith,
Linsey High, Heather Young, Levi Huseman, Heather Harrison and
Kaitlyn Kelly. Pictured front row, from left, are Jake Williams,
Ben Jefferies, Garrett Kelly and Erin Holton. Not pictured is Tim
Leffert.