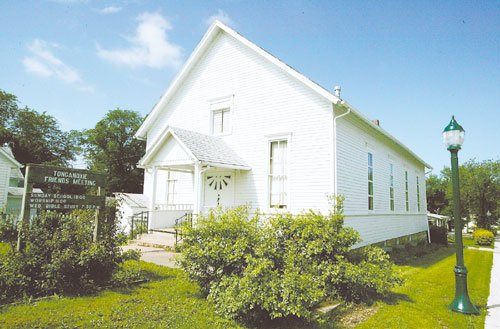 The Friends Church, at the southwest corner of Fourth and Shawnee
streets, could be sold soon to the nearby Methodist Church. The
Friends building was constructed in 1893, and the parsonage next
door was built 103 years ago. The church is the victim of a
dwindling congregation and, therefore, declining access to money.