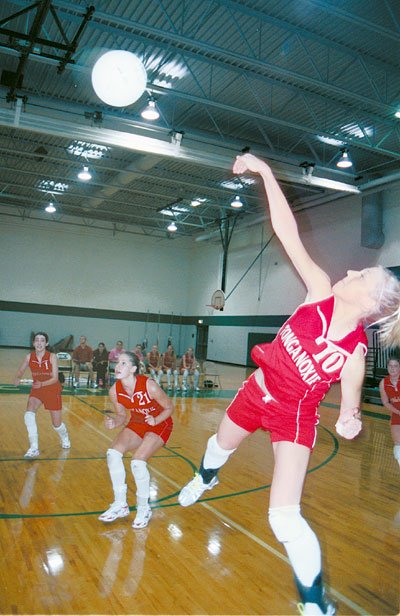 Kara Coffee (10) slaps the ball for a spike last week at a
quadrangular in De Soto. THS went 3-0 on the night and improved to
6-0 overall. The team will compete Saturday in the highly
competitive Tonganoxie Invitational. Matches begin at 8 a.m. in the
THS and TJHS gymnasiums.