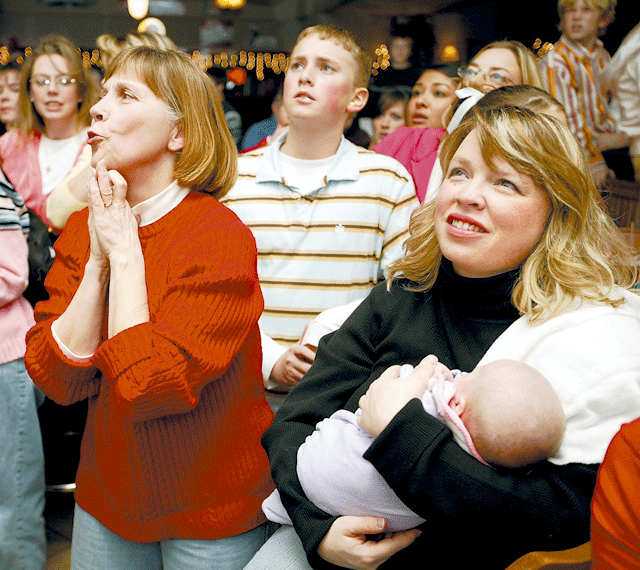 Danni Boatwright's family and friends keep an eye on the television
just before the winner of this season's "Survivor: Gautemala" was
announced. Pictured, is Lynn Zaenger, left, with her daughter,
Jennifer Boatwright, who is Danni's sister-in-law. Jennifer is
holding the youngest member of the Boatwright clan, 7-week-old
Megan Paige Boatwright, daughter of Jennifer and Casey Boatwright.