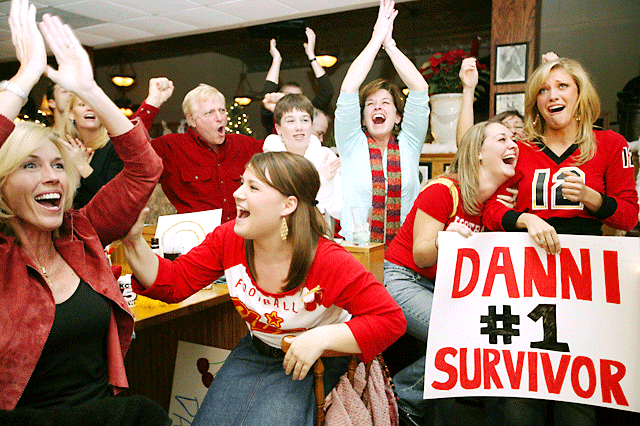 "Survivor" watchers and fans of Danni Boatwright cheer during the
season finale of "Survivor: Guatemala -- The Maya Empire." Sunday
night's watch party was held at Bichelmeyer's Steakhouse in
Tonganoxie. From front left are Barb Gangel and Elizabeth Paterson.
In the back are Jim Aziere, Joey Hovelsrud, Liz Hovelsrud, Kathy
Grote, Bev Aziere and Jacquie Aziere.