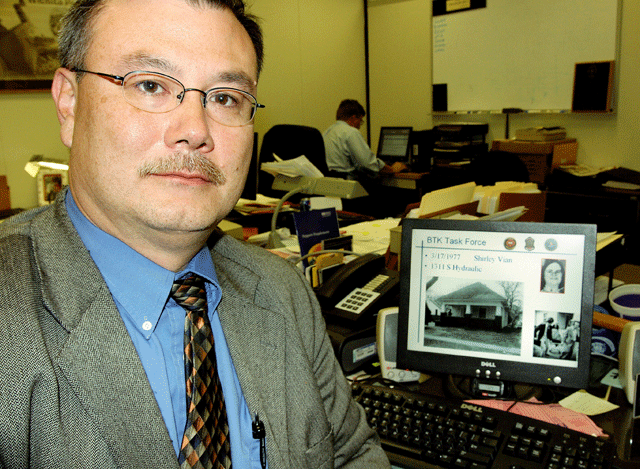 When he was a child, Dana Gouge knew he wanted to be a police
officer. His goal took him not only into law enforcement, but also
into homicide investigations, where he worked with a team that this
year snagged Wichita's BTK serial killer. On the computer screen
behind Gouge is a photo of the home of Shirley Vian, a BTK victim.