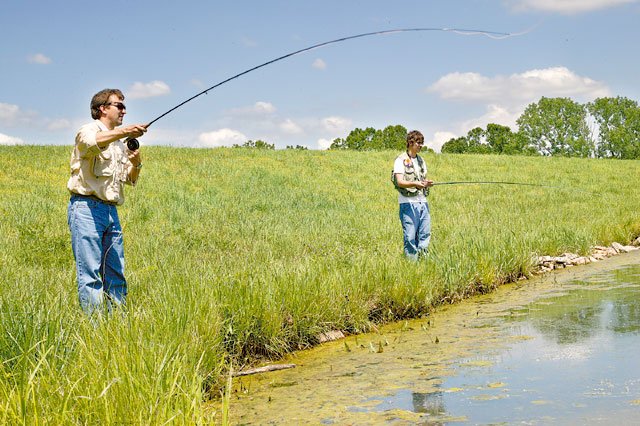 Michael Pearce, left, and his son, Jerrod Pearce, fish Friday
afternoon at a lake near Tonganoxie. Pearce, who grew up in
Tonganoxie, is an outdoor sportswriter for the Wichita Eagle
newspaper. Before he started working for the Eagle in 2000, Pearce
was a freelance writer who wrote for national outdoor sporting
magazines. For about 15 years, he also contributed stories to the
Wall Street Journal.