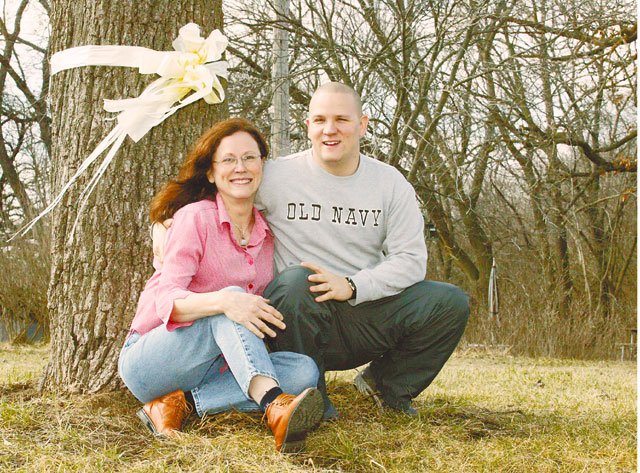 The worn yellow ribbon tied around the tree in Shirley Gustafson's
front yard is but a small symbol of her support for her sons. Two
of her three sons have served in Iraq, including her son, David
Gustafson, pictured beside her. Shirley (Jepson) Gustafson lives
near Lansing, but grew up in the Jarbalo area and is a 1967
graduate of Tonganoxie High School.