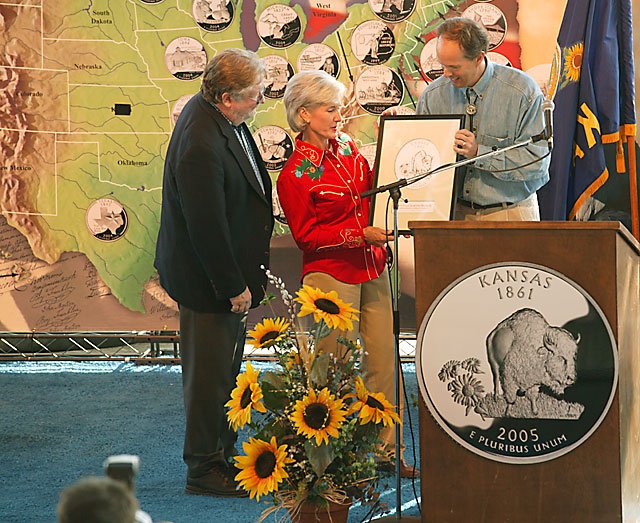 Kansas Gov. Kathleen Sebelius and her husband, Gary, accept a
framed drawing of the Kansas quarter design from David Lebryk,
acting director of the United States Mint. About 5,000 people
attended the quarter launch, held Friday morning at the Kansas
State Fair in Hutchinson. The coins went into circulation Friday.
Between 550 million and 650 million of the quarters will be minted,
half of which will be made at the Philadelphia mint and the other
half at the Denver mint.