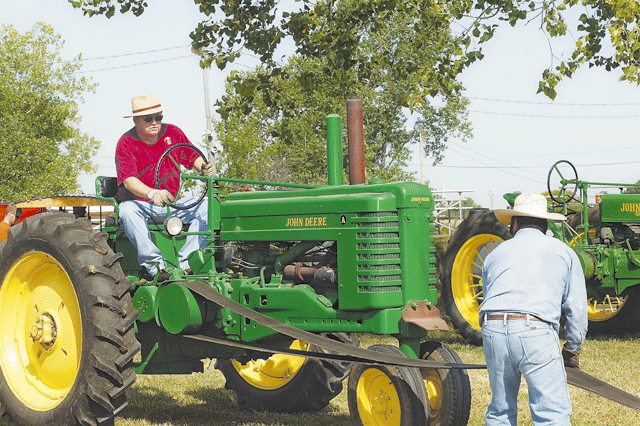 Bill Robinson Jr., Wichita, prepares to thresh wheat as Nathan
Gardner, McLouth, adjusts the belt that connects the John Deere
tractor to the separator. Gayle McDonald, boiler inspector from
Holton who participated in the bee, said tractors were used to
power the threshing machines this year, rather than the old steam
engines. That's because, he said, in Kansas the boilers have to
have been inspected and approved before they can be used in public.