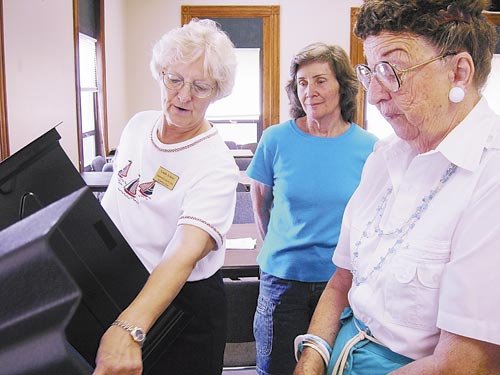 Linda Scheer, left, shows voters Nadine Grafe, center, and Beatrice Berg how to operate an electronic voting machine in this 2006 file photo.
Stories this photo appears in:

Linda Scheer, the Leavenworth County clerk, reports that 41,282 county residents have already registered to vote so far this year. The last day to register to vote in this year's election is Oct. 20.