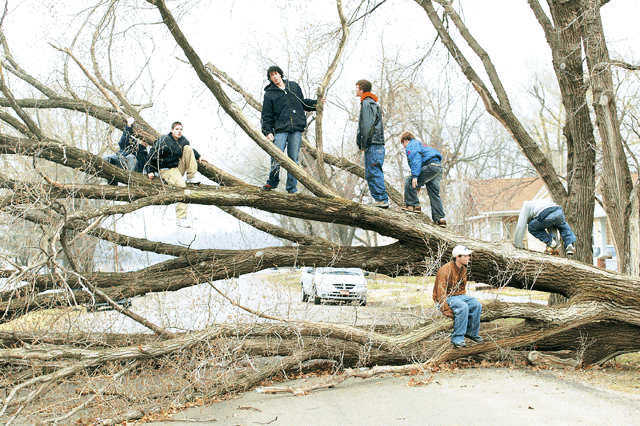 Sunday morning's severe storm toppled this American elm tree in
Linwood. Pictured climbing the tree for the last time are, from
left, Ervin Marshall, Donald Hilt, Brad Hilt, Ryan Whitmill, Dakota
Fletcher, Cole Paulsen and Jessie Paulsen. Just after the teenaged
boys climbed down from the tree, rescue workers arrived and cut the
tree in pieces, clearing the road.