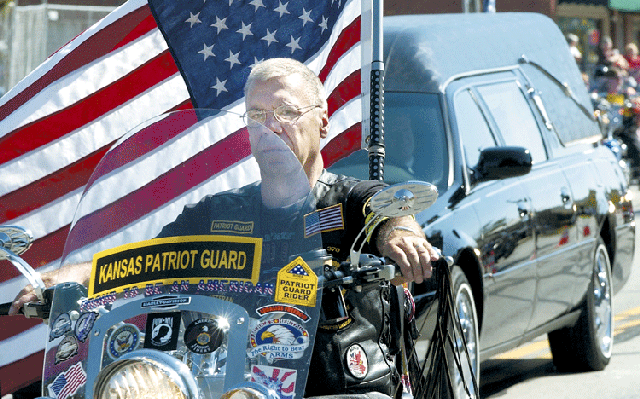 As the Sept. 15 funeral procession for Chris Walsh pulls away from
St. Joseph Church in Shawnee, Patriot Guard member Doc Peterson
escorts the hearse. Walsh, a 2nd Class Navy Petty Officer, died
Sept. 4 while serving in Fallujah, Iraq. The Patriot Guard,
organized 15 months ago, is not a club or a corporation. It is a
mission for people who are interested in showing respect for the
military. The Patriot Guard's motto is, "Alone we can do so little;
together we can do so much."