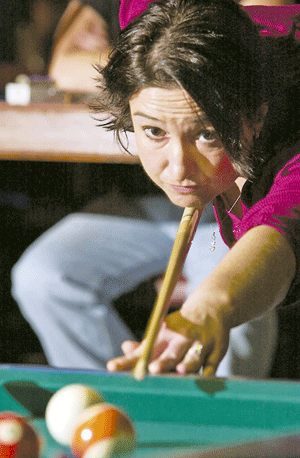 Nicolette Ducey, Bonner Springs, readies to make her shot last week
during a game at Side Pockets in Bonner Springs. Ducey, and three
other women on the team, "4 Squaws," play pool together every
Tuesday and Wednesday night. The women compete at tournaments in
the Kansas City area and Topeka. And once a year, they compete at
an international competition in Las Vegas.