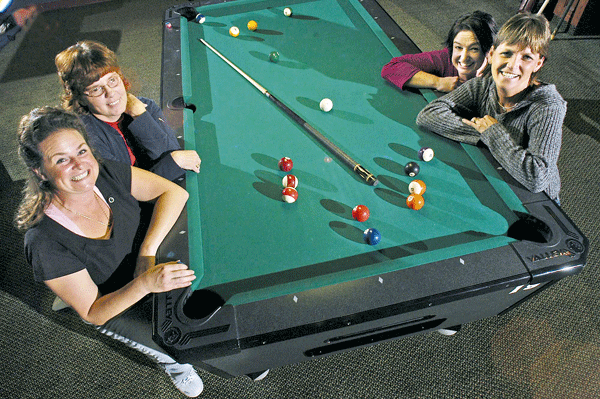 There may be fewer women than men who are serious pool players in
competitive leagues. Yet these women, who play pool together, who
cheer each other on, and who continue to rack up the points, are
confident and comfortable at the pool tables. Pictured clockwise
from lower left are, Keleigh Scheuermann, Lin Davis, Nicolette
Ducey and Terry Mitchener. The women also have careers and
interests outside the pool hall. Scheuermann makes pottery, Davis
is an analyst for Sprint Nextel, Ducey works at an Olathe dental
lab where she's immersed in the intracacies of making crowns and
bridges, and Terry works for Holliday Sand and Gravel in Bonner
Springs.