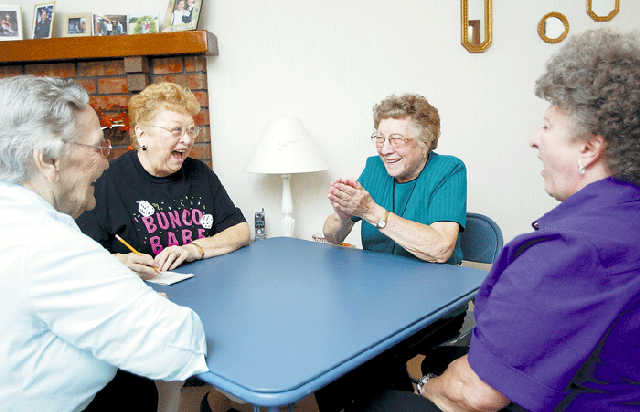 Edna Sullivan, second from right, grins as she shakes the dice
during Thursday afternoon's bunco party at the rural McLouth home
of Margie McQuitty. Also pictured, from left, are, Mary Seufert,
Tonganoxie, and Charlotte Robinson and Charlene Wagner, both of
McLouth. The bunco group has continued, with various members, since
the early 1980s.