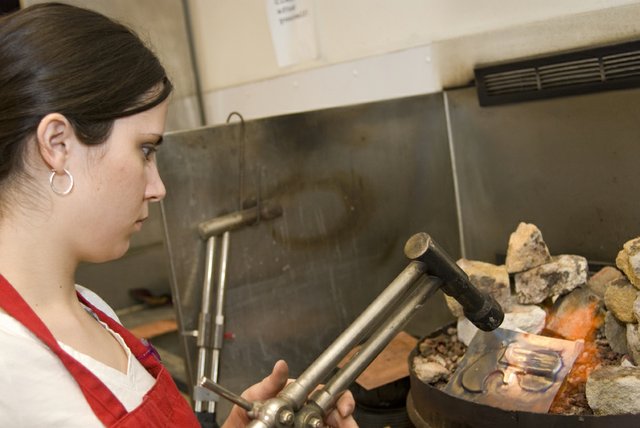 Lisa Smelser uses a blow torch to make her copper derringer lid more malleable. Smelser is a senior at Kansas University.
Stories this photo appears in:

The clanging sound of hammers against metal can be heard as one approaches the back of the Art and Design building at Kansas University. Stuck in between the third and fourth floors, Lisa Smelser and her fellow metal smithing and jewelry design classmates work diligently to finish their semester projects.