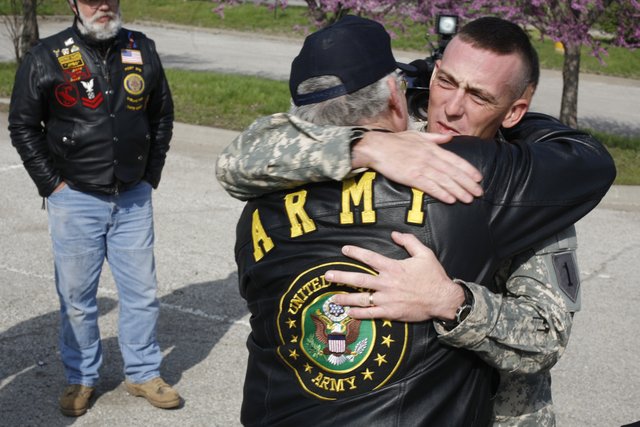 US Army Sgt. Joe Peel, center, of Tonganoxie, is greeted by his father, Eddy Peel, of Tonganoxie, and other Patriot Guard members Friday, April 25, 2008 during a stop in Lawrence on Peel's way back to Tonganoxie. Peel returned to Kansas on April 21 after serving a tour in Iraq. The Patriot Guard surprised him with a motorcycle escort from Lawrence to Tonganoxie.
Stories this photo appears in:
For months, the biggest visual representation Joe Peel's children had of their father was a three-foot cardboard cutout they called "flat dad."