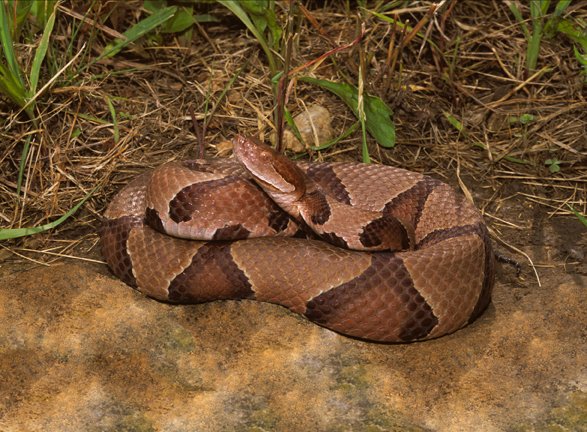 Copperheads are one of few species of venenemous snakes indigenous to northeast Kansas. Experts say, that while the reptiles generally will not attack unless provoked, a person, if bitten, should seek immediate medical attention.
Stories this photo appears in:

Snake specialists are warning area residents to watch where they reach, step - and even sit - as venomous snake season is in full swing.